Regular price
Sale price
$9.00
Unit price
per
Sale
Sold out
Get a variety of loose samples showing our print quality and adhesive substrates.
Share
View full details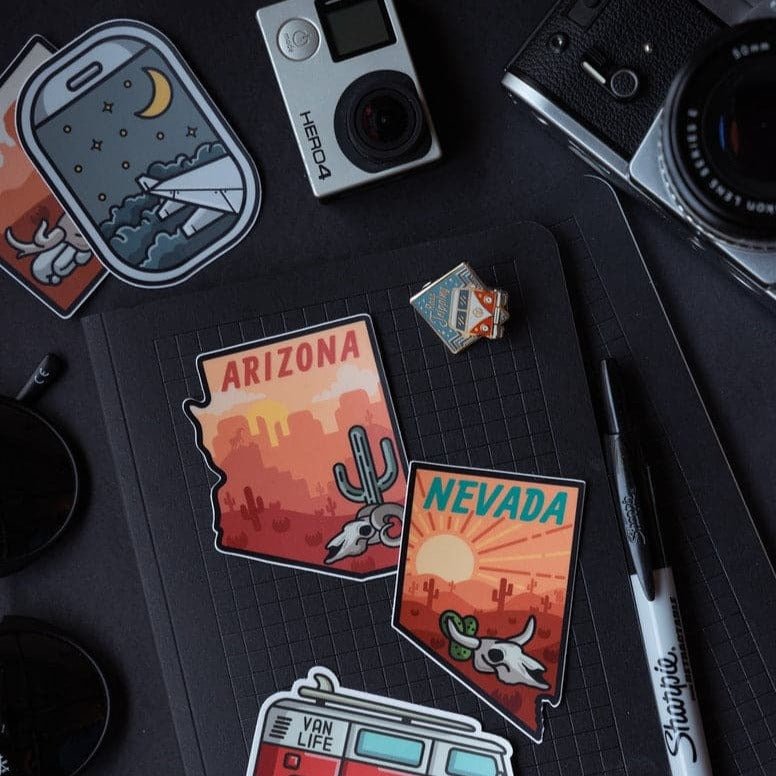 FAQs - Sticker & Label Samples Pack
Description

Unveiling the perfect unique materials for custom stickers & labels can be puzzling, but with our sample pack you'll get to experience it firsthand!

Wielding everything from vibrant vinyls and holographs down to obscure kraft paper and back print papers, this swatchbook gives insight into all of your printing dreams.

Got a project that needs just the right pizazz? Try out one (or several) of these exclusive CMYK Print stocks - no more wondering if a color will show up as tried-and-true or totally different in real life; You only have success stories waiting!
FAQs

What type of materials are included in the sticker & labels sample pack?

Our sticker & labels sample pack includes a variety of unique materials, such as vibrant vinyls, holographs, kraft paper and back print papers. All of these stocks come with CMYK printing capabilities, allowing you to get the colors you want for your project.

Are there any special print finishes available for the sticker & labels sample pack?

Yes! In addition to our standard CMYK printing, we also offer a range of special print finishes including spot glossing, die-cutting and foil stamping. These can help give your project an extra level of pizazz and make it stand out from the rest.

How do I know which materials and finishes will be best for my project?

We understand that selecting the perfect materials and finishes for your project can be daunting. That's why we offer a free creative consultation via phone or Google Meet where one of our experienced design specialists can help guide you through the selection process.

What type of projects can benefit from using these stickers & labels?

Projects such as banners, posters, signs, labels and product packaging can all benefit from having custom stickers applied; they create an eye catching design while also protecting against water damage and fading due to sun exposure - perfect for outdoor displays! Additionally, decorative elements such as foil stamping and embossed textures can be applied for added effect.

Are there any environmental considerations when using this type of product?

Yes! Many of our papers are sourced responsibly from suppliers who practice sustainable forestry and production methods which are certified by both FSC (Forest Stewardship Council) and SFI (Sustainable Forestry Initiative). This helps ensure that forests across North America remain healthy habitats for wildlife while providing us with quality materials at an affordable price! Additionally, all orders come packaged using 100% recyclable materials so customers can feel good knowing they're contributing positively towards protecting the environment when ordering with us!

Do you provide design assistance if needed?

Yes - aside from offering a selection of premium print stocks, we also provide design assistance if needed so customers can achieve their desired look without having to worry about creating it themselves from scratch! Our team has extensive experience working with various types of designs so regardless of whether you already have something specific in mind or want us to help create something custom for you - we're here to make sure your project turns out exactly how you envisioned it would!
Shop Specialty Print Services