With over 30+ foil colors to choose from, and custom foil colors too depending on your logo, hot foil business cards offer a genuinely exclusive experience
Regular price
Sale price
$49.00
Unit price
per
Sale
Sold out
The Peppermint Promise

We strive to produce high-quality products that not only meet, but exceed, our customers' expectations, but we understand that there may be times when you are not satisfied with your order. If you are not satisfied with your custom product, please contact us within 14 days of receiving your order and easily request a reprint or refund.
View full details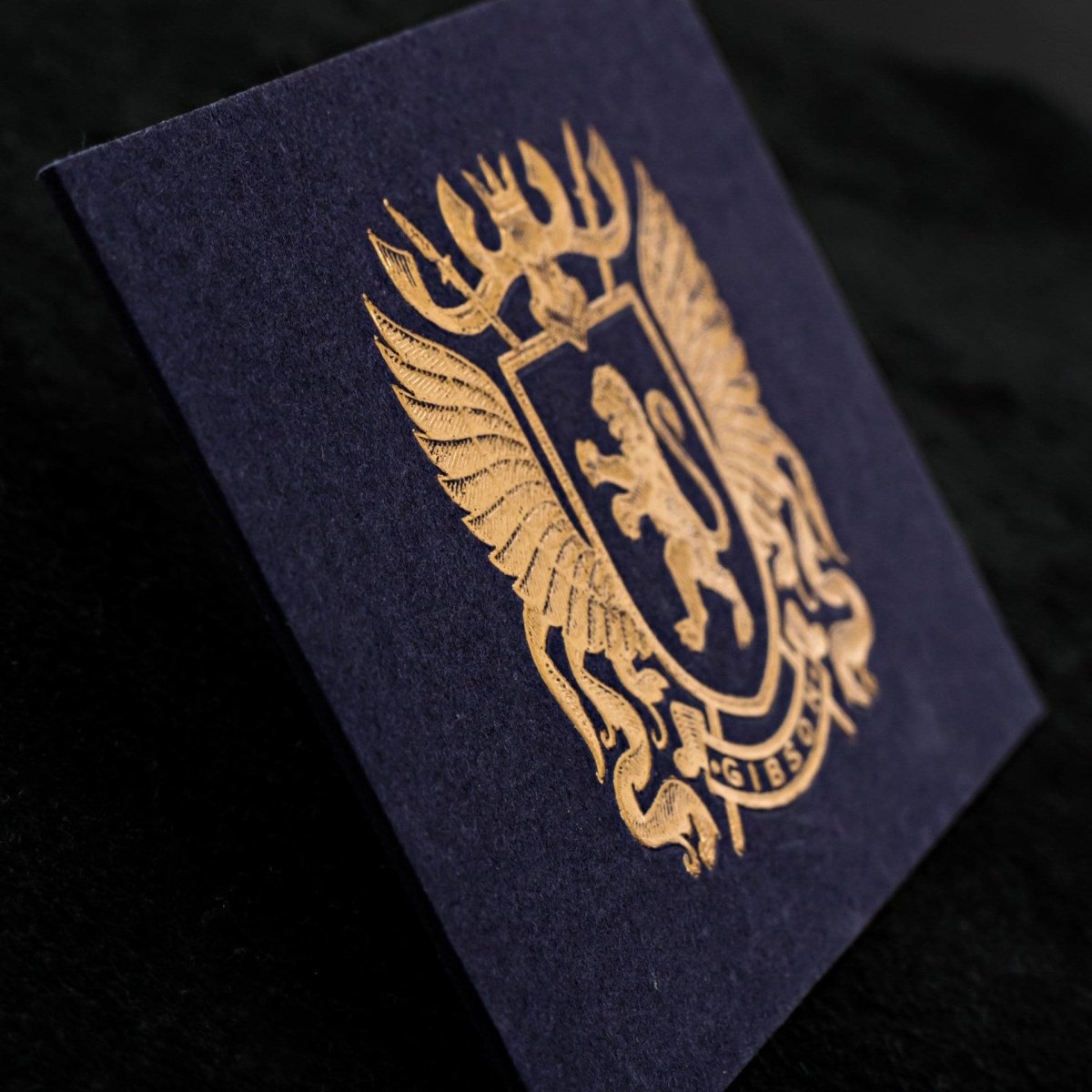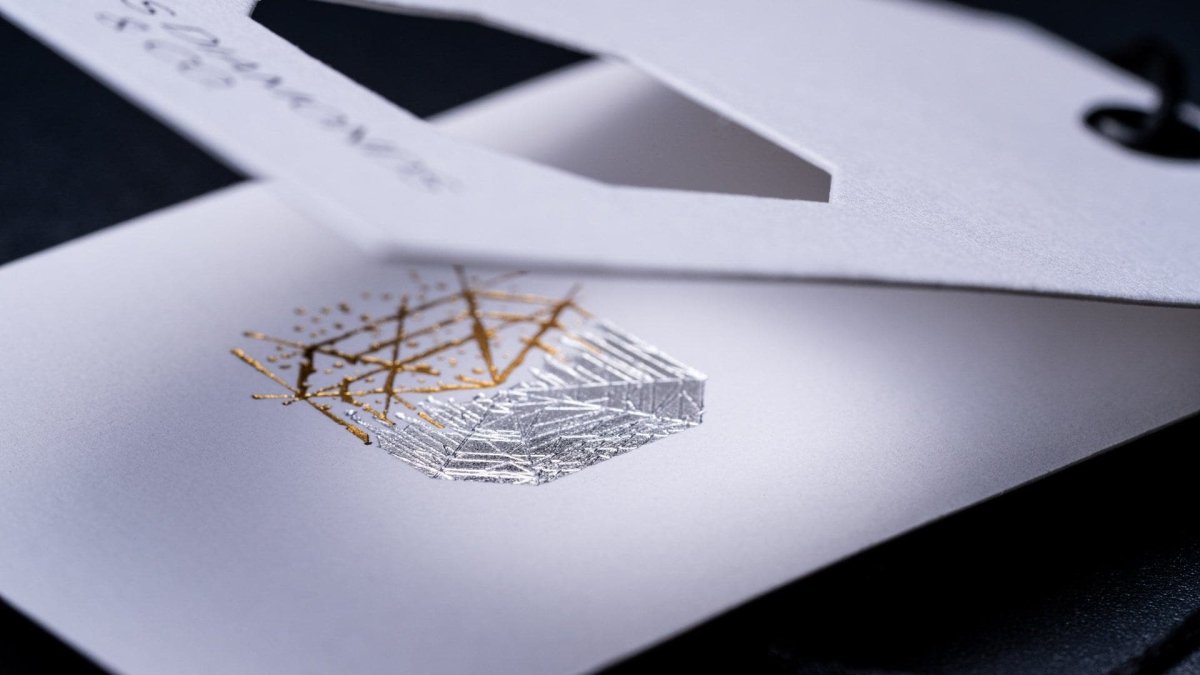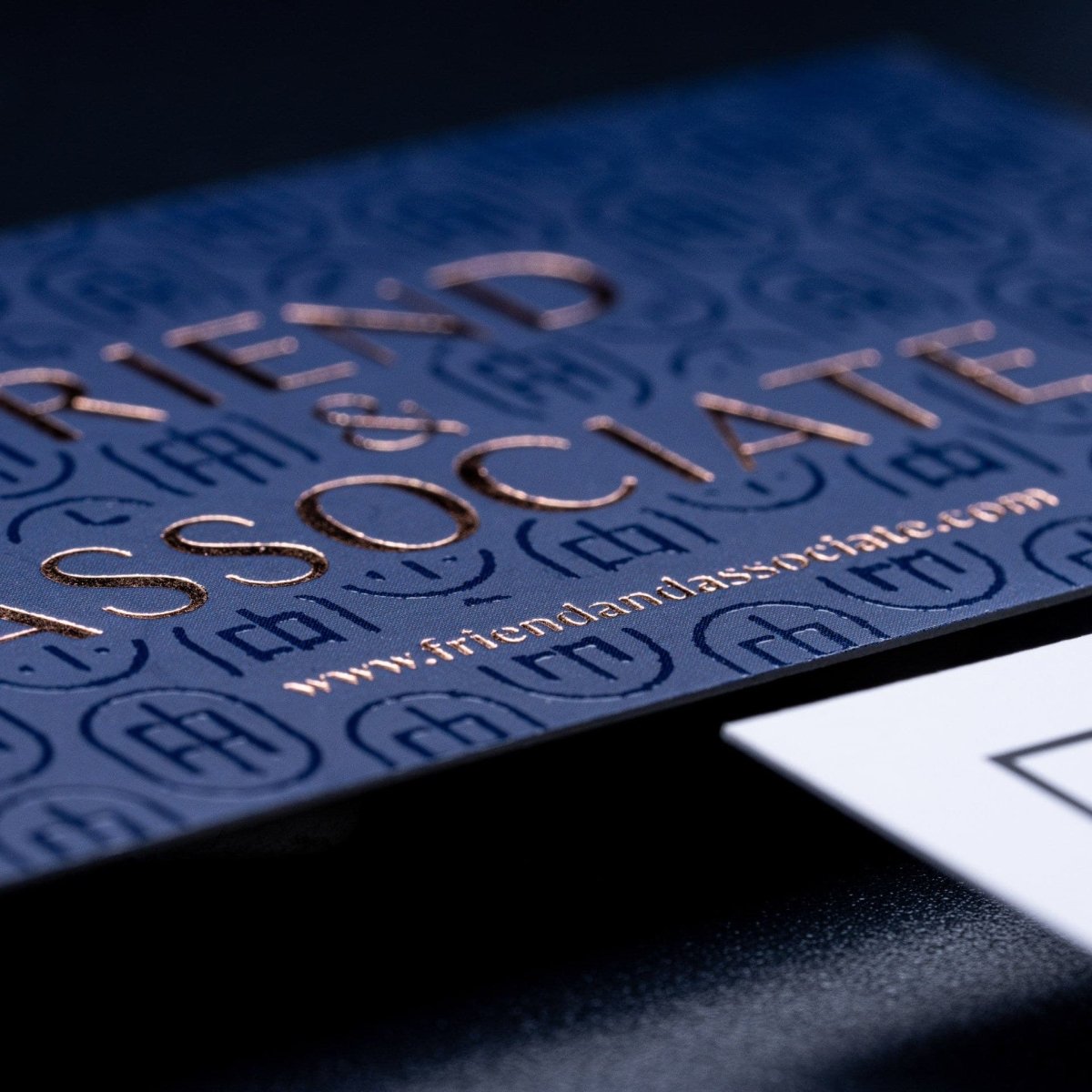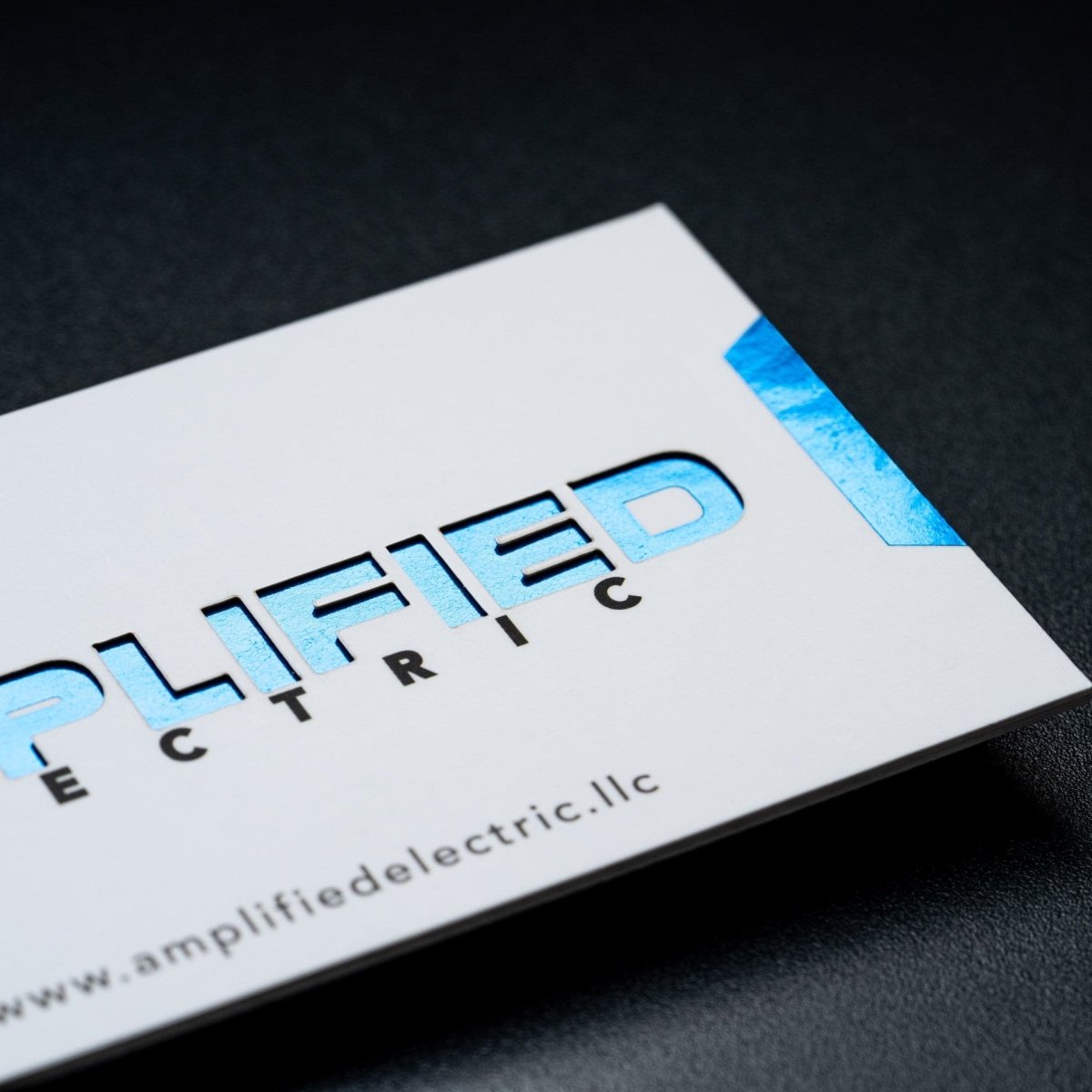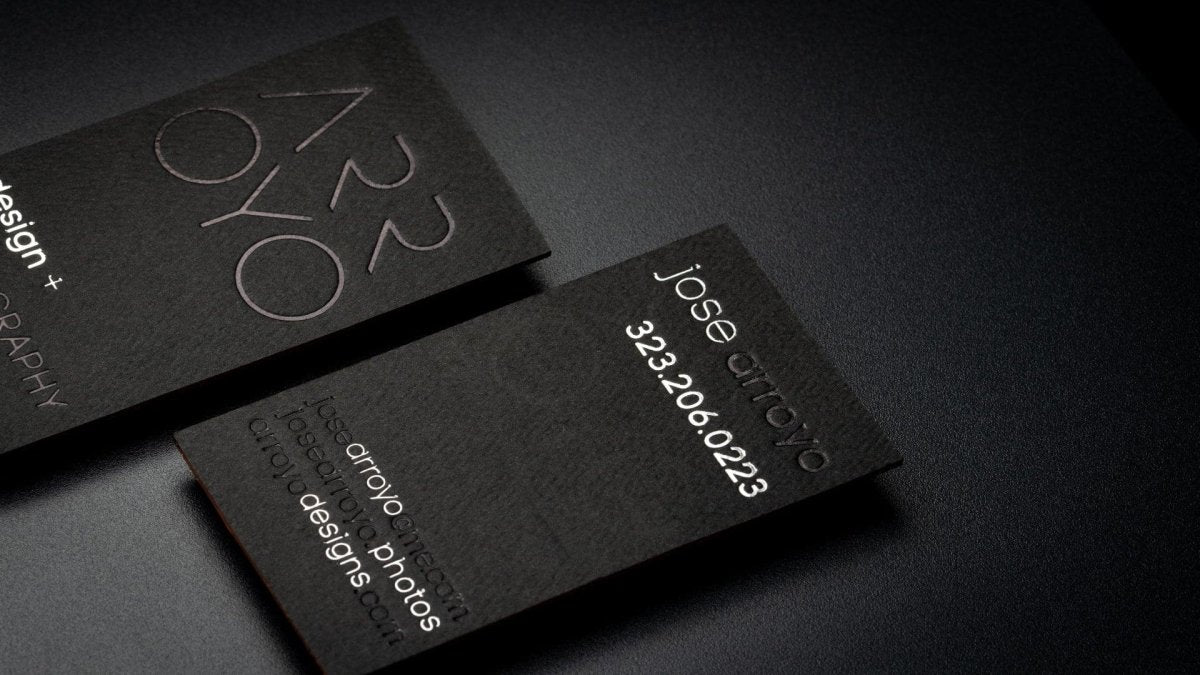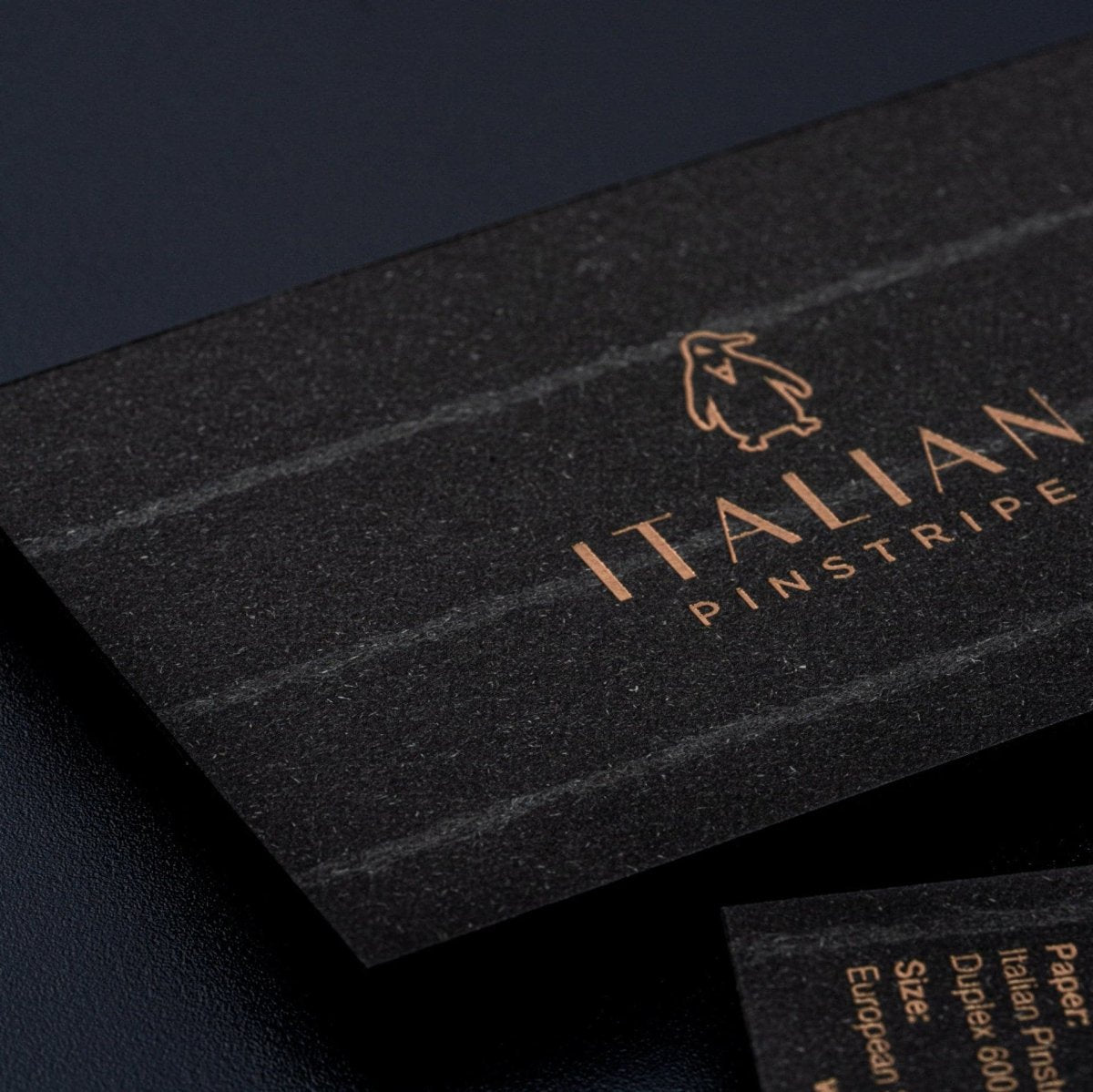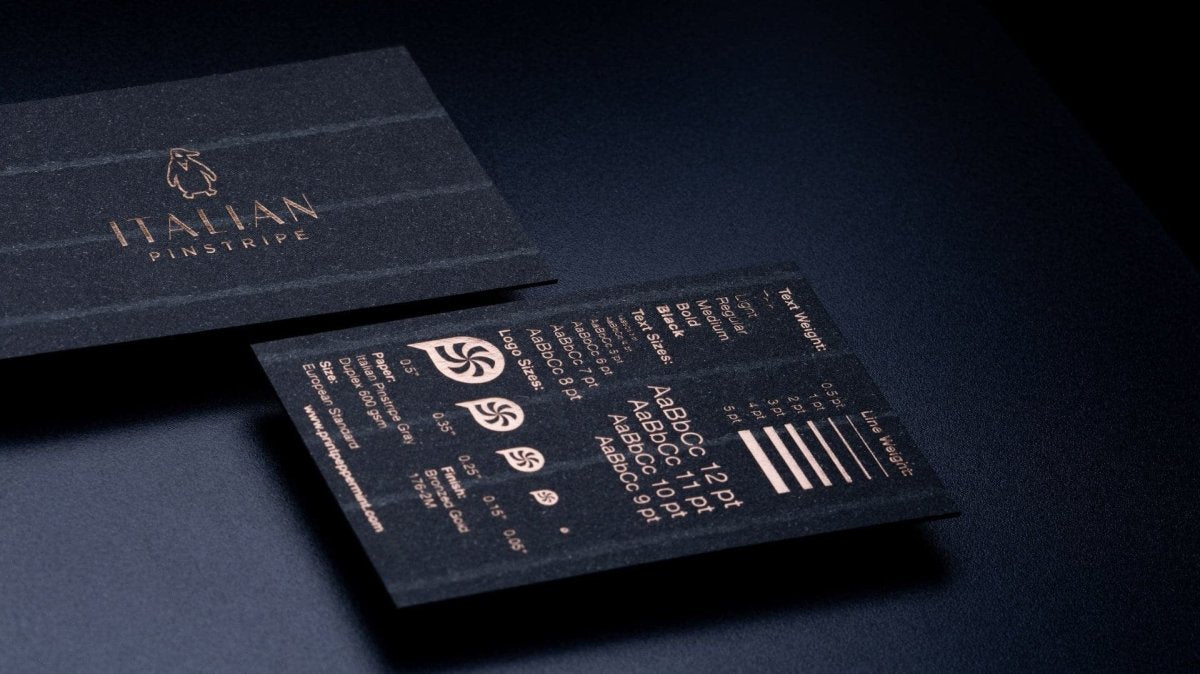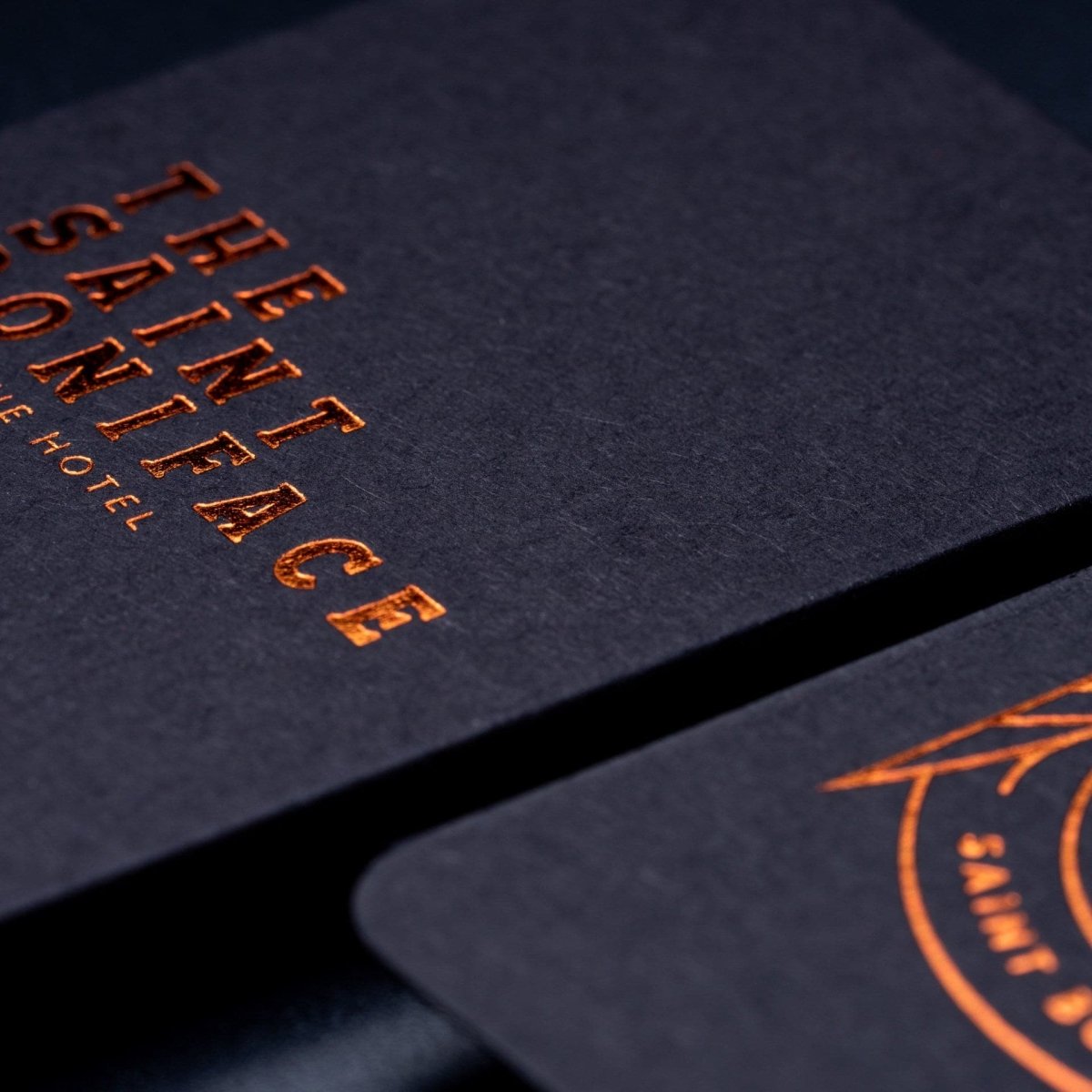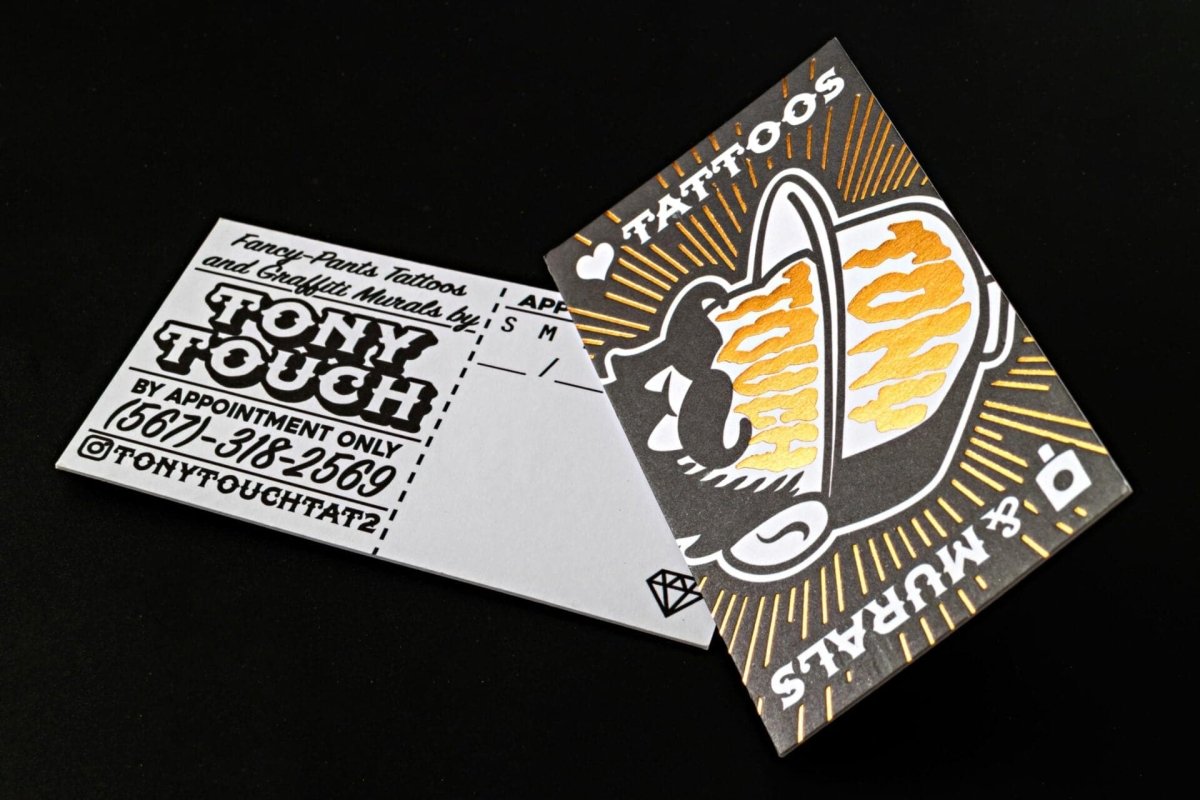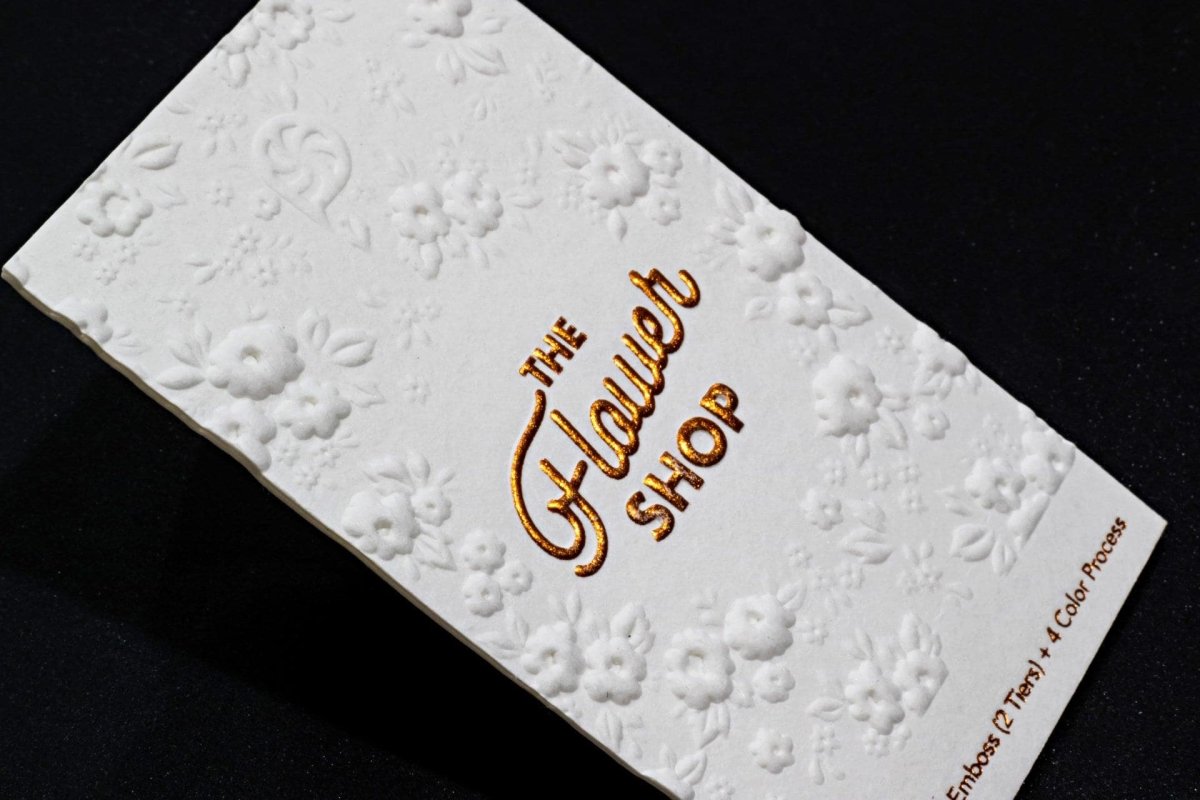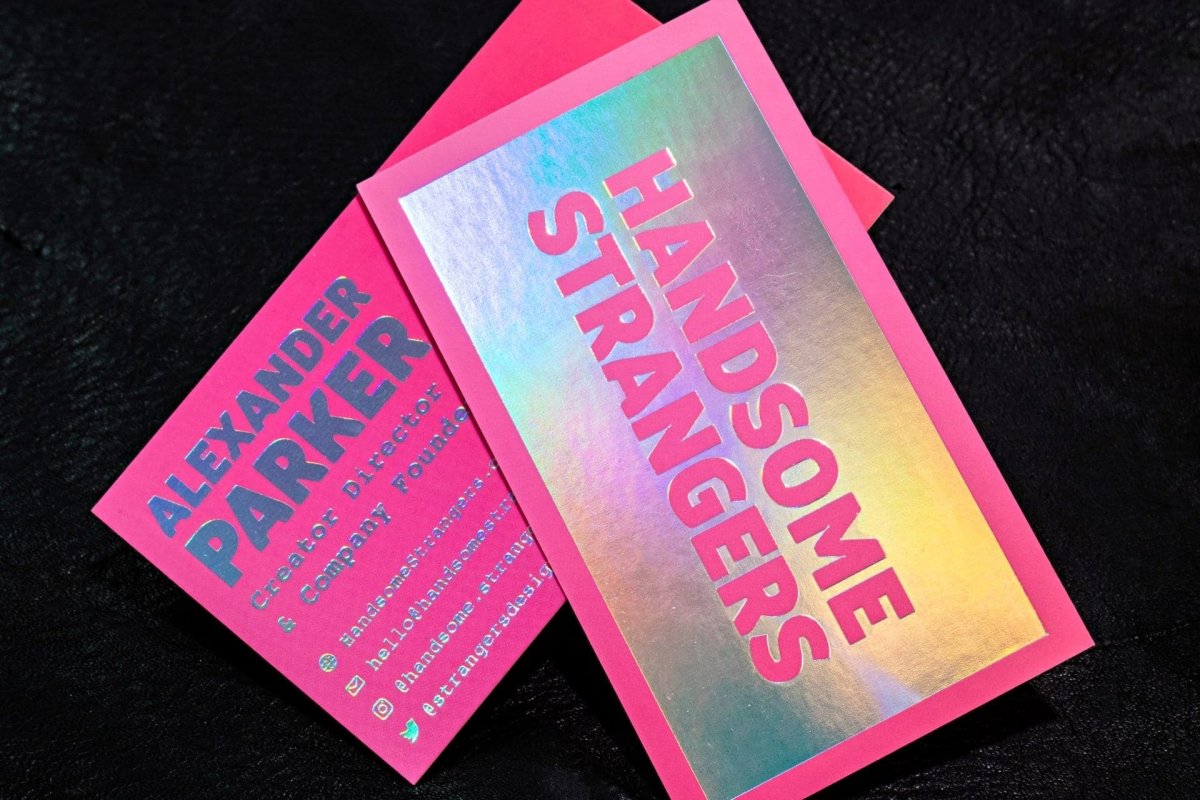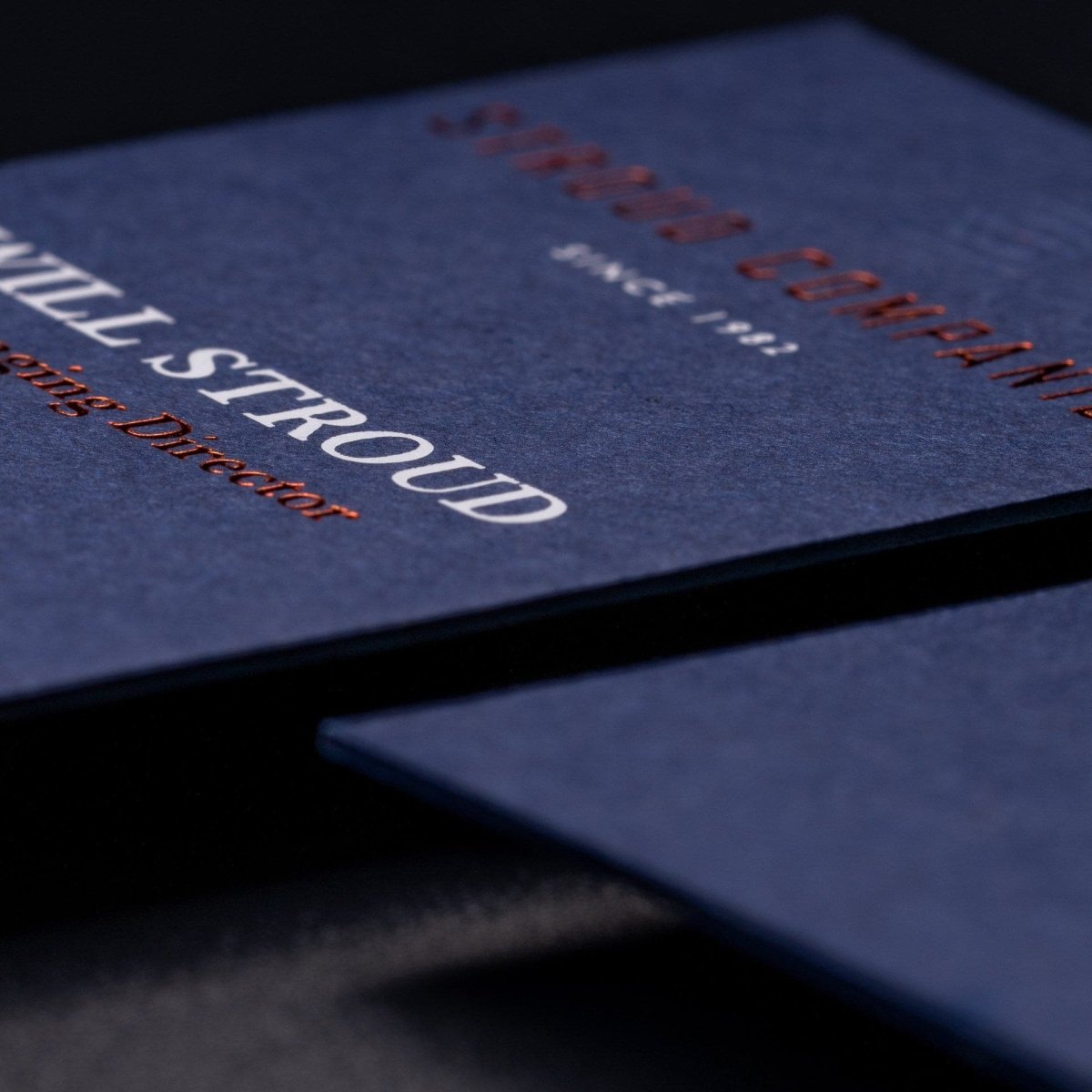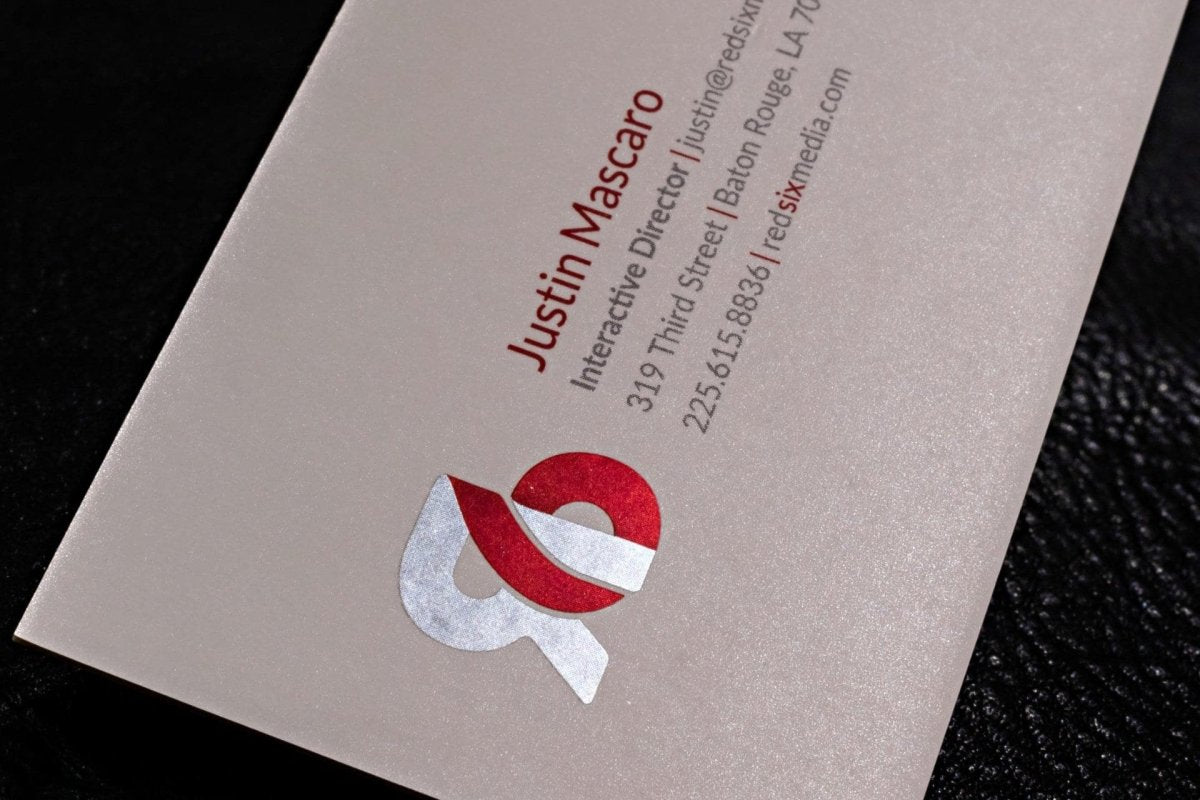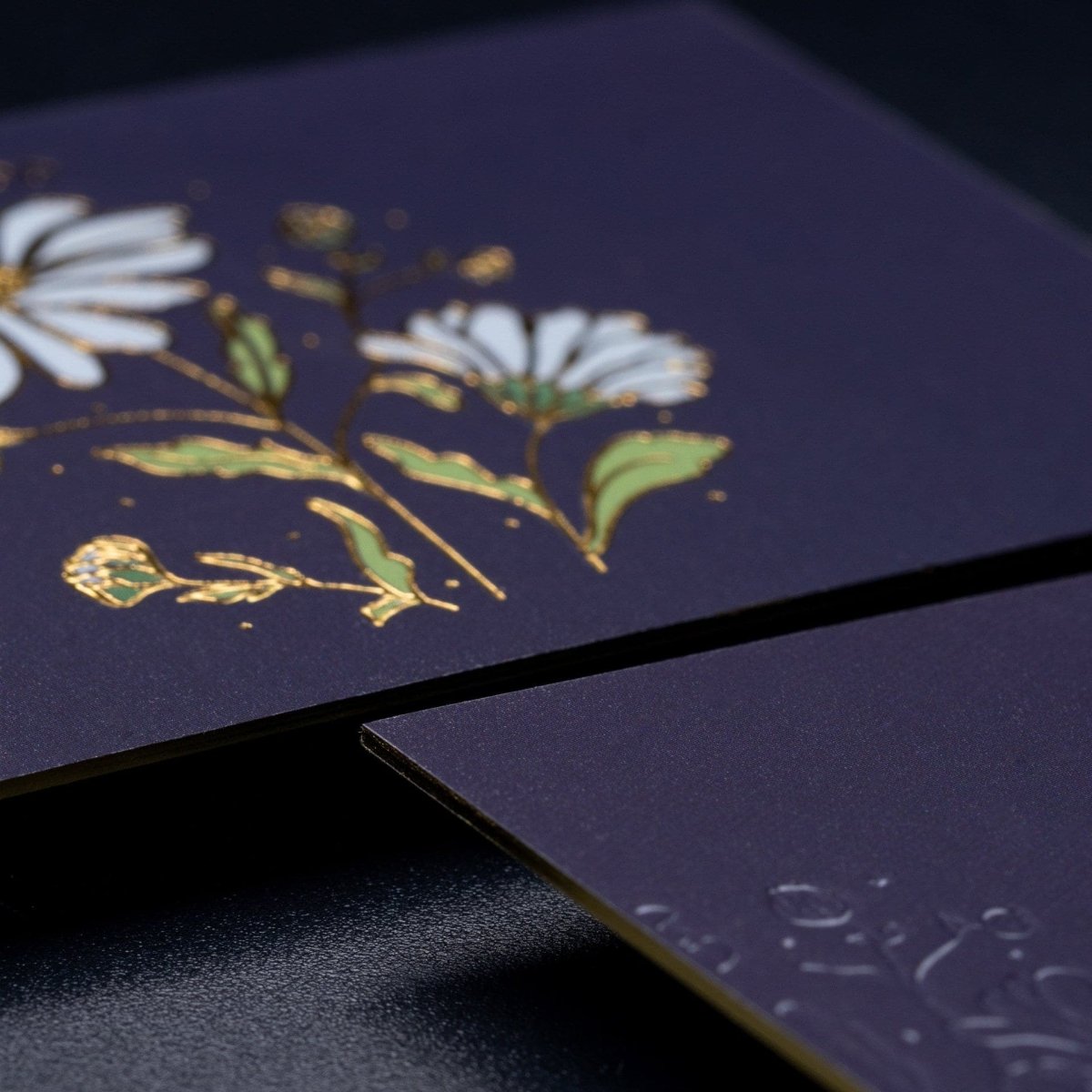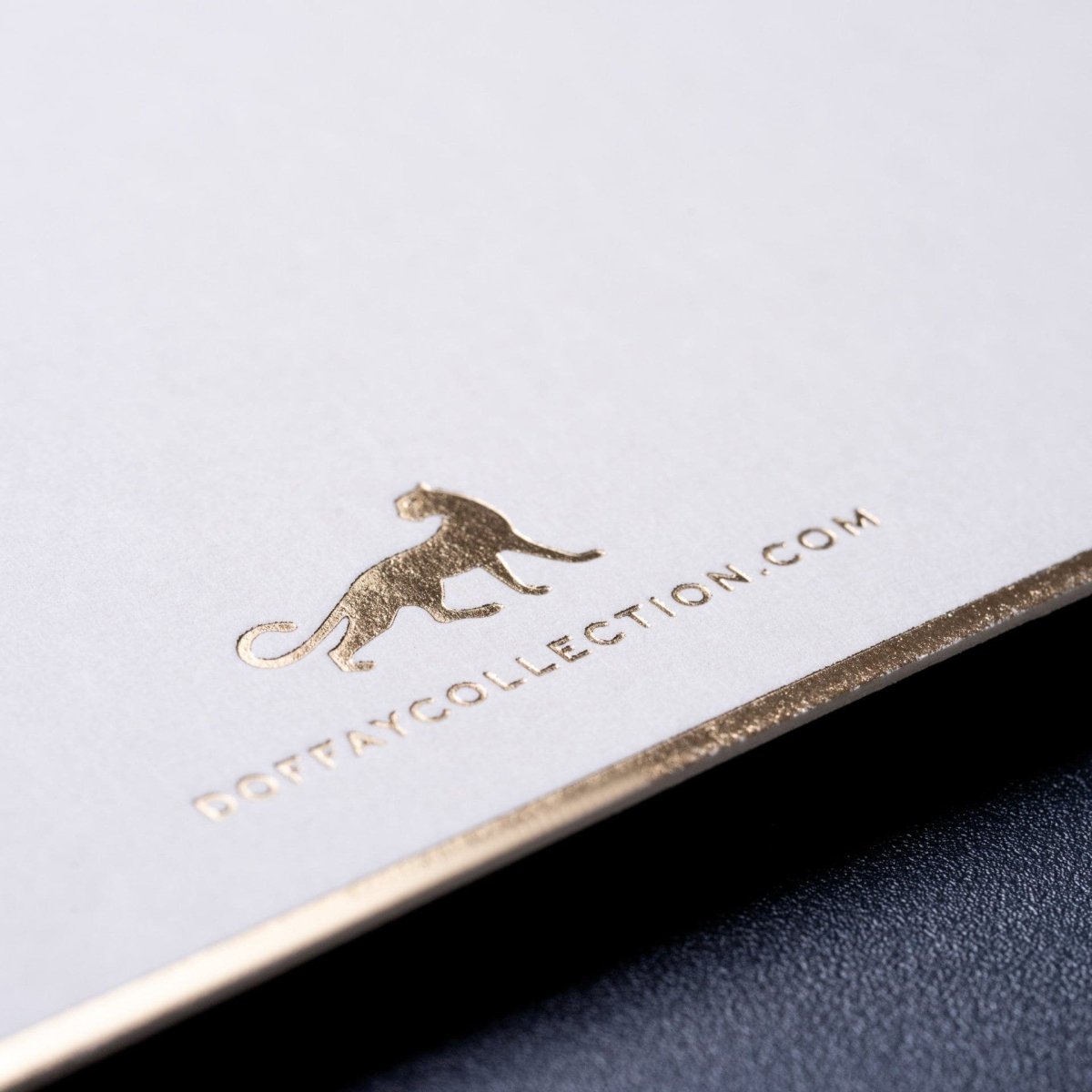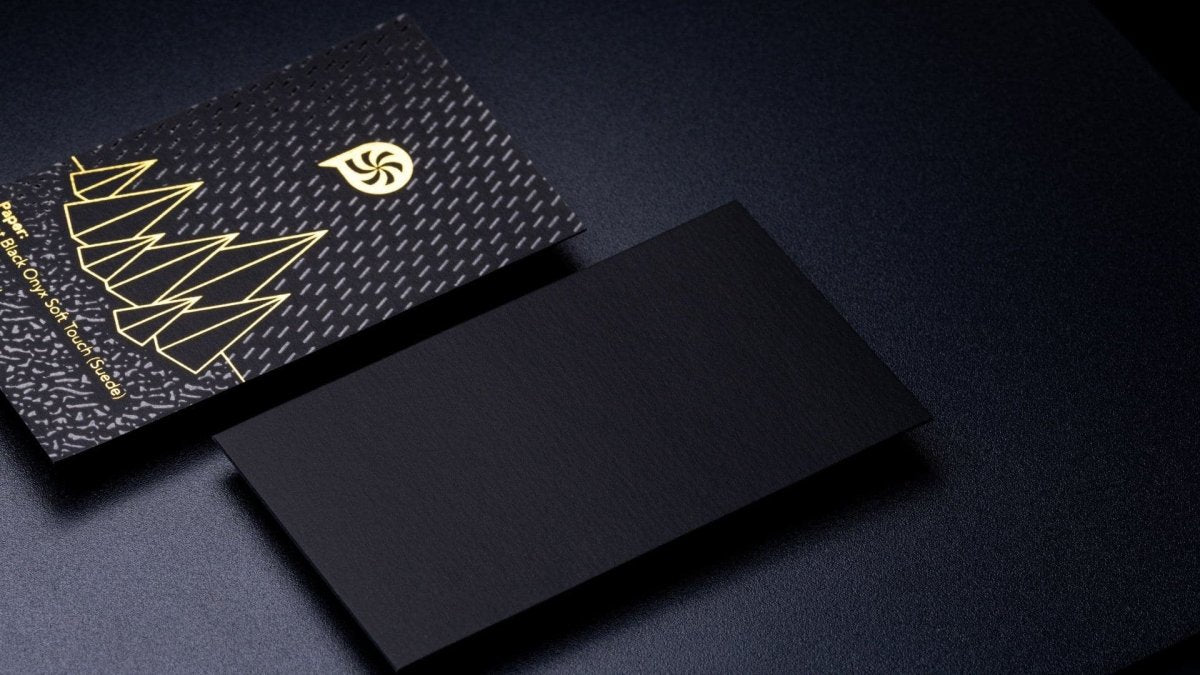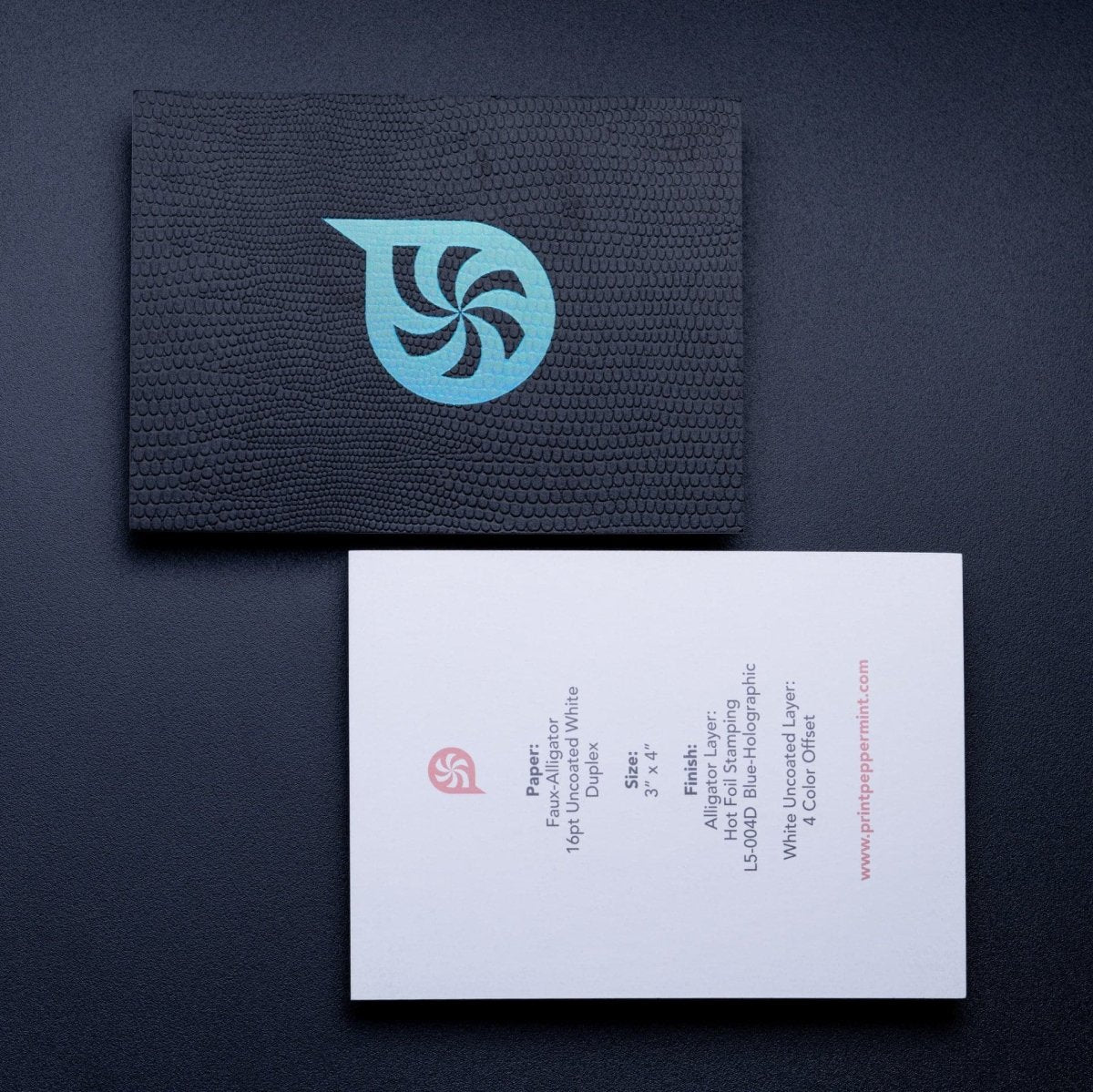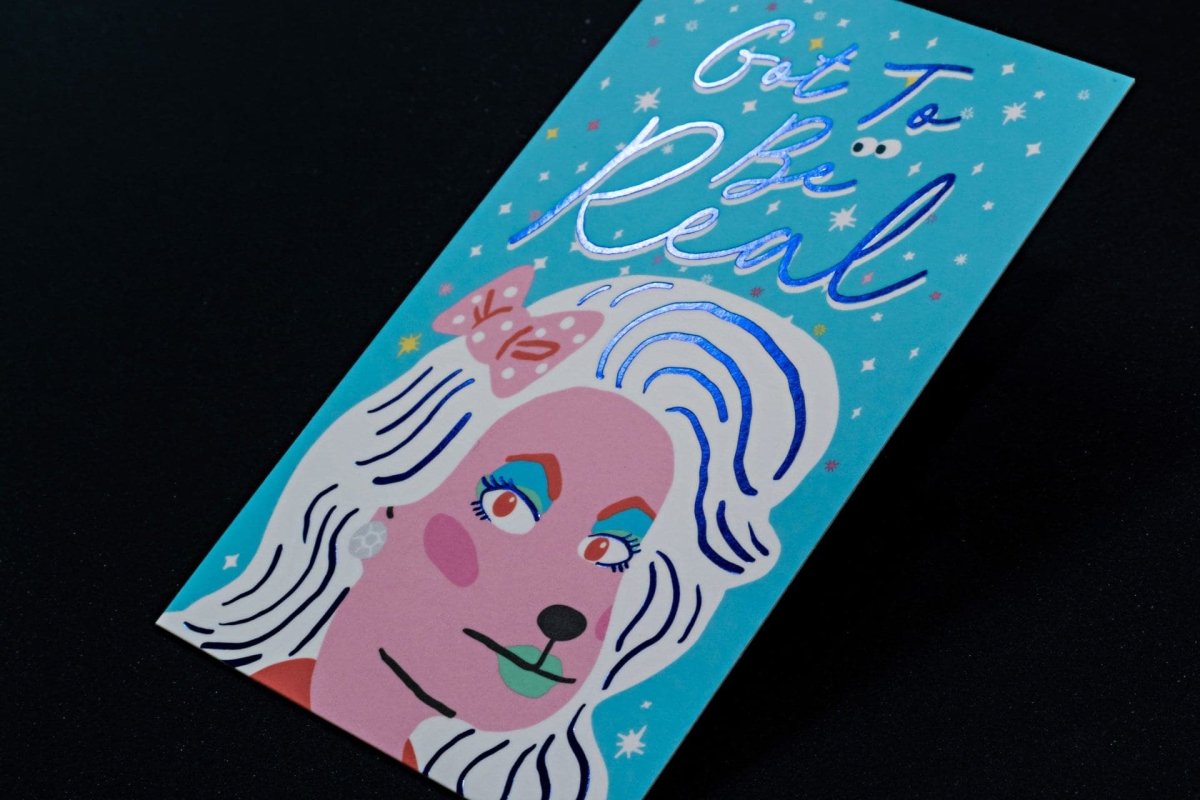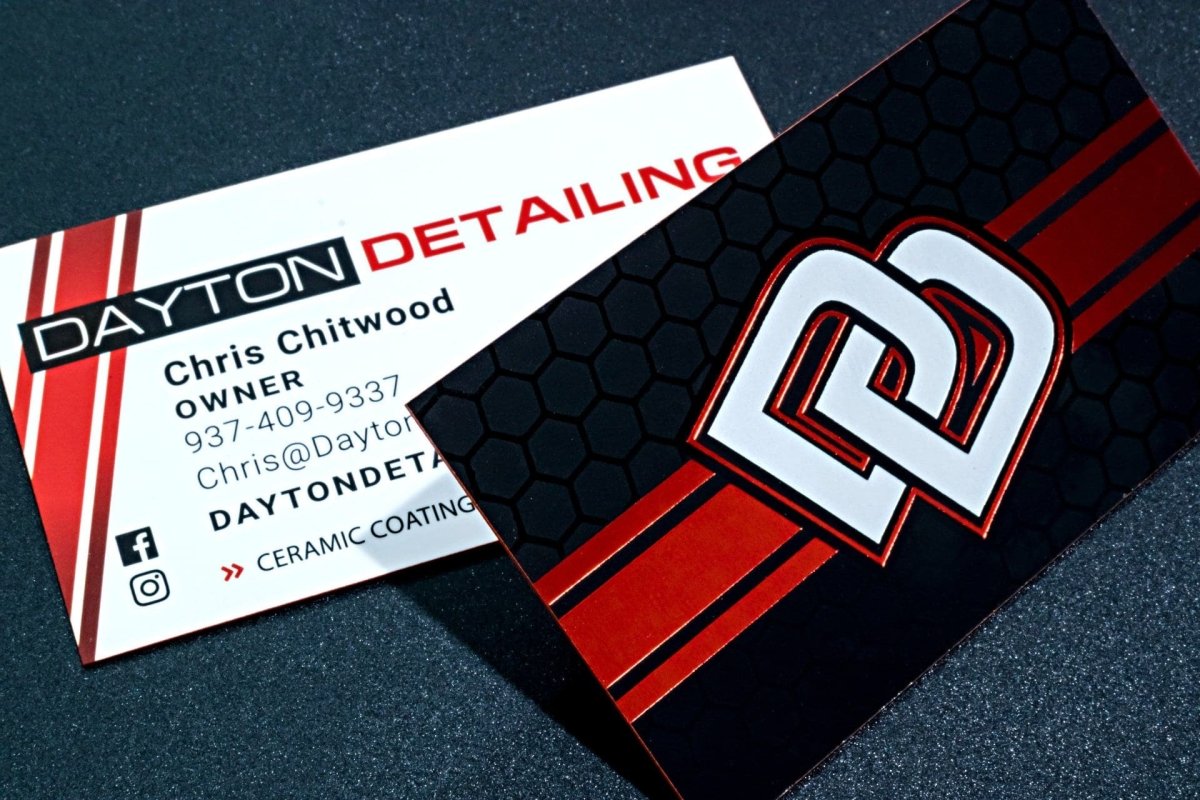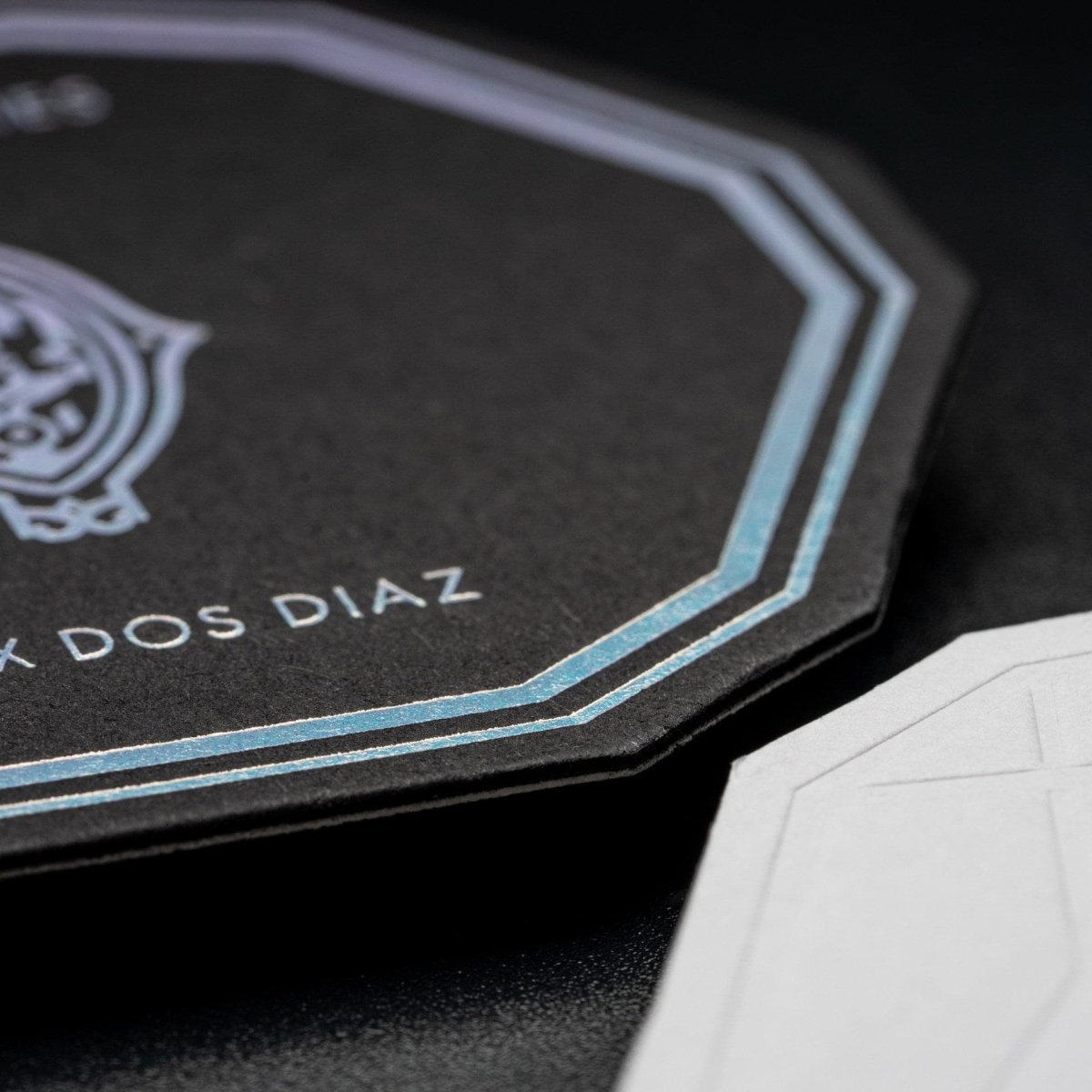 If you're into Foil Business Cards, you may also like:
Included with every Foil Business Cards Order, Always!
Designer-Verified Artwork Proofs

Every art file from every Foil Business Cards order is hand-checked by our meticulous PrePress team.

Fast & FREE Temporary Prints

Want something fancy but need something fast? That's why we offer free holdover prints for orders over $250.

Ultra Happiness, The Peppermint Promise

If you're not totally happy with your Foil Business Cards, easily request a reprint or refund within 14 days.

Seriously Safe & Secure Payments

We do everything in our power to keep your data safe. Full PCI compliance & data privacy standards.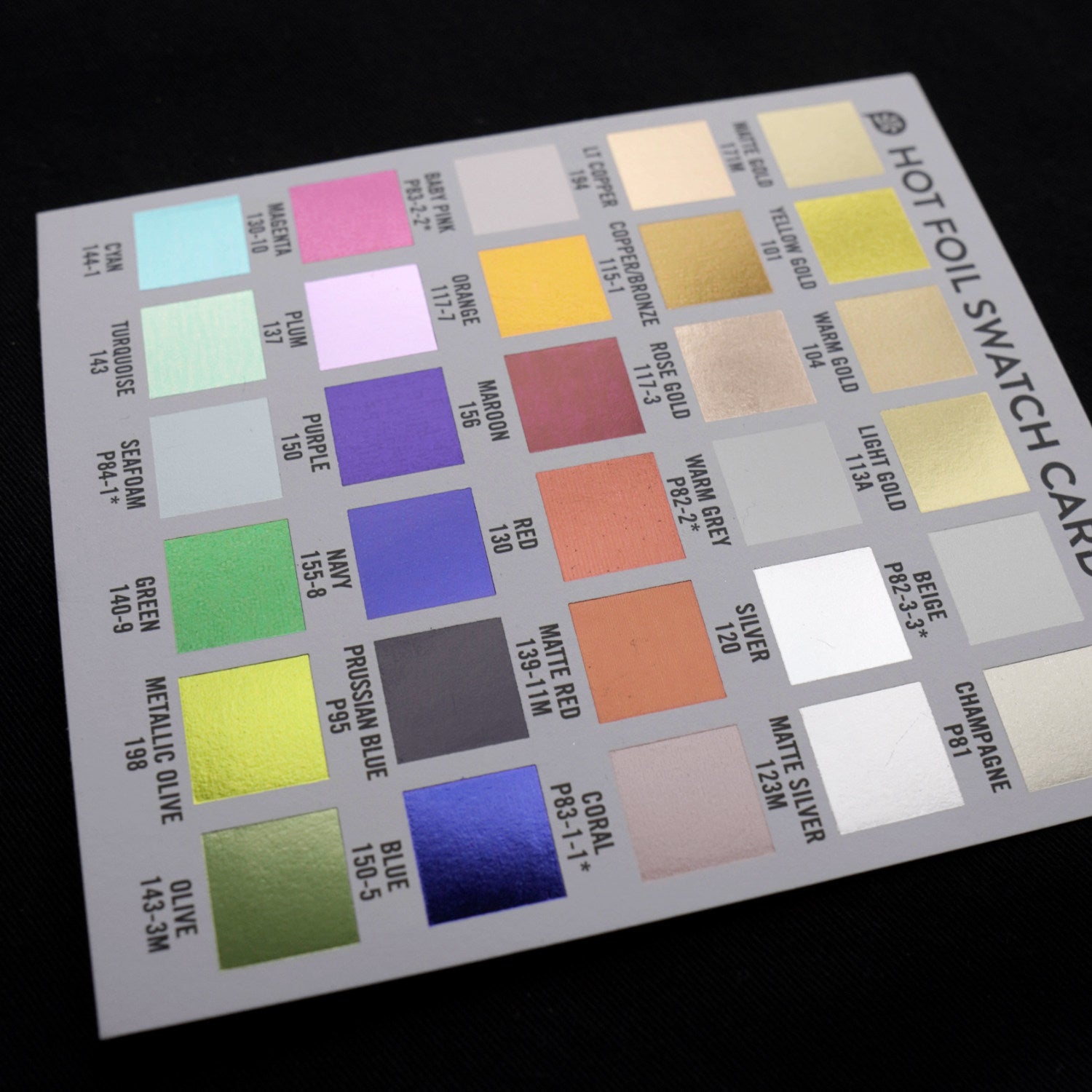 Metallic Gold, Silver, Holo!
FAQs - Foil Business Cards
Materials

Foil Business Cards can be produced on any of these great stocks:

Basic Papers

10 pt. Linen Uncoated
Classic Woven Texture, Bright White


14 pt. Uncoated
Bright White, Good for Writing


16 pt. Matte
Smooth, Anti-Glare


16 pt High Gloss
Shiny, Clear Coating

 

Standard Papers

18 pt. Silk Matte
Matte Laminated, Durable, Sexy Feel


18 pt Brown Kraft
Recycled, Uncoated, Darkens Colors



20 

pt. Soft Touch
Matte Laminated, Durable, Rubbery Feel


32 pt. Uncoated
Thick, Bright White, Lightens Colors


Premium Papers

Extra Thick Papers

Double (32pt), Triple (48pt), & More
Mix & Match Duplexing
Coated or Uncoated



Colored Papers

Black, Blue, Gray, Red, + All Colors
Any custom thickness
Various uncoated textures



Textured Papers

Linen, Laid, Watercolor, & More
Any Custom Thickness
Various Shades of White



Cotton Papers

Various textures
Thick but Soft
Perfect for Letterpress



Specialty Papers

Metallic papers
Holographic papers
Seed papers
Parchment / Vellum
Pearlized papers
Neon papers
Many More!
Finishes

Foil Business Cards can be enhanced with any of these optional features:

Basic Finishes

Rounded Corners
Spot Gloss UV
Folding


Standard Finishes

Everything in Basic, plus:

Matte Lamination (Silk or Soft-Touch)
Raised Spot UV
Raised Foil (3 Colors)
Hot Foil (Limited Colors)
Edge Painting (Limited Colors)
Layered Papers (Limited Colors)


Premium Finishes

Everything in Standard, plus:

Hot Foil (All Colors)
Die Cutting
Laser Cutting
Letterpress Printing
Spot Color Printing
Raised Ink (Thermography)
Paper Duplexing
Embossing / Debossing
Edge Painting (All Colors)
Edge Foiling

 
Turnaround

Foil Business Cards typically require:

STANDARD or PREMIUM Turnaround Time (See chart below)

Turnaround depends on the paper & features selected for your project.

Not sure which category your order falls in to? Feel free to contact our support team.

TURNAROUND

Basic Products

Includes:

16pt Matte & Gloss
14pt Uncoated
10pt Linen
Rounded Corners
Spot UV

(2-4) Business Days*
+ Ship Time

Standard Products

Includes:

Silk & Soft Touch Lamination
Raised Spot UV & Raised Foil
Hot Foil (Limited)
Edge Painting (Limited)
20pt Plastic
Some Folding

(2-4) or (5-7) Business Days*
+ Ship Time

Premium Products

Includes:

Exotic Papers
Thick Papers
Hot Foil (All Colors)
Die Cutting
Embossing
Letterpress Printing
Spot Color Printing
Edge Painting (All Colors)
Metal & Wood
30pt Plastic
Custom Folding

15 Business Days*
+ Ship Time

+ Temporary Prints (please ask about pricing)

 * These are Averages based on our previous 12 months of orders.

By policy, we DO NOT GUARANTEE TURNAROUND TIMES - there are simply too many factors outside of our control.

Please note, Ship Time is in addition to Production Time.

If you do have a HARD DEADLINE, please reach out to our customer support before placing your order to confirm feasibility. 

For orders over $250, we offer Temporary Prints to help bridge longer wait times. These are basic 16 pt full color prints that can ship out in 2-3 days.
FAQs

What are foil business cards?

Using foil business cards to promote your business is a unique, eye-catching, and creative way to do so. They have metallic foil accents in bright colors that catch the eye of potential customers and clients.

Foil business cards can be printed on glossy paper, matte paper, coated cardstock, uncoated cardstock, or plastic. In the foiling process, the material is heated and pressed with non-toxic inks that have metal particles in them.

This can make different effects, like shiny copper lines or pastel colors with silver highlights. This means that each card is different from the others and one of a kind.

What color foils do you have?

When it comes to foils, we have many different colors to choose from. Black, silver, and gold are our most popular colors, but we also have bronze, copper, red, blue, purple, and even pastel colors like pink and baby blue.

Depending on the project you're working on and the color scheme you have in mind for your design or product packaging, we have a foil that can give any project a nice, professional finish.

In addition to the traditional foil colors, there are also options like "holographic" foils that come in different rainbow colors or patterns to give your design project even more options!

Holographic foils are made of tiny pieces of metal that reflect different colors of light, making them look almost iridescent for more sparkle and shine.

With these unique features, you can be sure that any product packaging you have in mind, from

small

consumer goods to large promotional prints, will look better and make a stronger statement.

What are embossed foil business cards

Embossed

foil business cards

are made with a process that includes embossing and hot stamping. Most of the time, this kind of card is used in a professional setting, and it can give you a more polished look in a professional setting.

With

embossing

, a design or text is raised above the surface of the paper by pressing it onto a heated plate, called a die. The raised areas give it a great 3D look.

During the hot foiling process, a special metallic foil material sticks to certain parts of your business card when heat is applied.

This gives your cards a shiny, interesting look and feel. Embossed

foil business cards

are more eye-catching than regular cards because they use two different processes together.

 Are foil business cards worth the investment?

Foil business cards can add elegance and sophistication to your branding. They may not fit every business or budget. Consider these factors while evaluating if foil business cards are worth it:

Your demographic: Foil business cards are ideal for luxury and exclusive brands.

Branding: Foil business cards might work if they match your branding and look.

Budget: Consider whether foil business cards are worth the extra cost for your firm.

Your industry: Some industries may choose foil business cards. Wedding photographers and event planners may buy foil business cards more than other small business owners.

What are some foil business card design tips?

Foil business card design tips:

Design simply: Keep foil business cards simple to avoid clutter.

High-contrast colors make foil stand out and make text and design elements simple to read.

Use a clear and legible font: When foil is applied, small or fancy fonts may be hard to read on business cards.

Experiment with foil colors: Foil comes in several colors, so try a few to discover which works best for your business card design.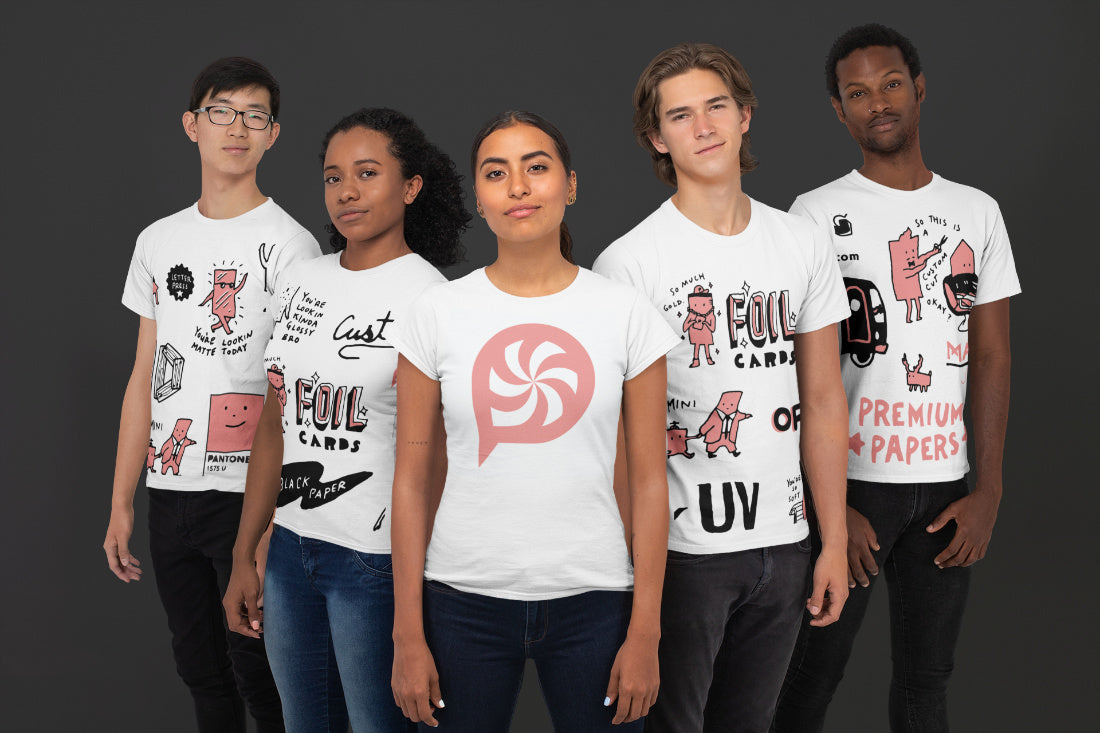 Group Order?
Ordering Foil Business Cards for your Team or need Special Features not listed here?
Request a Quote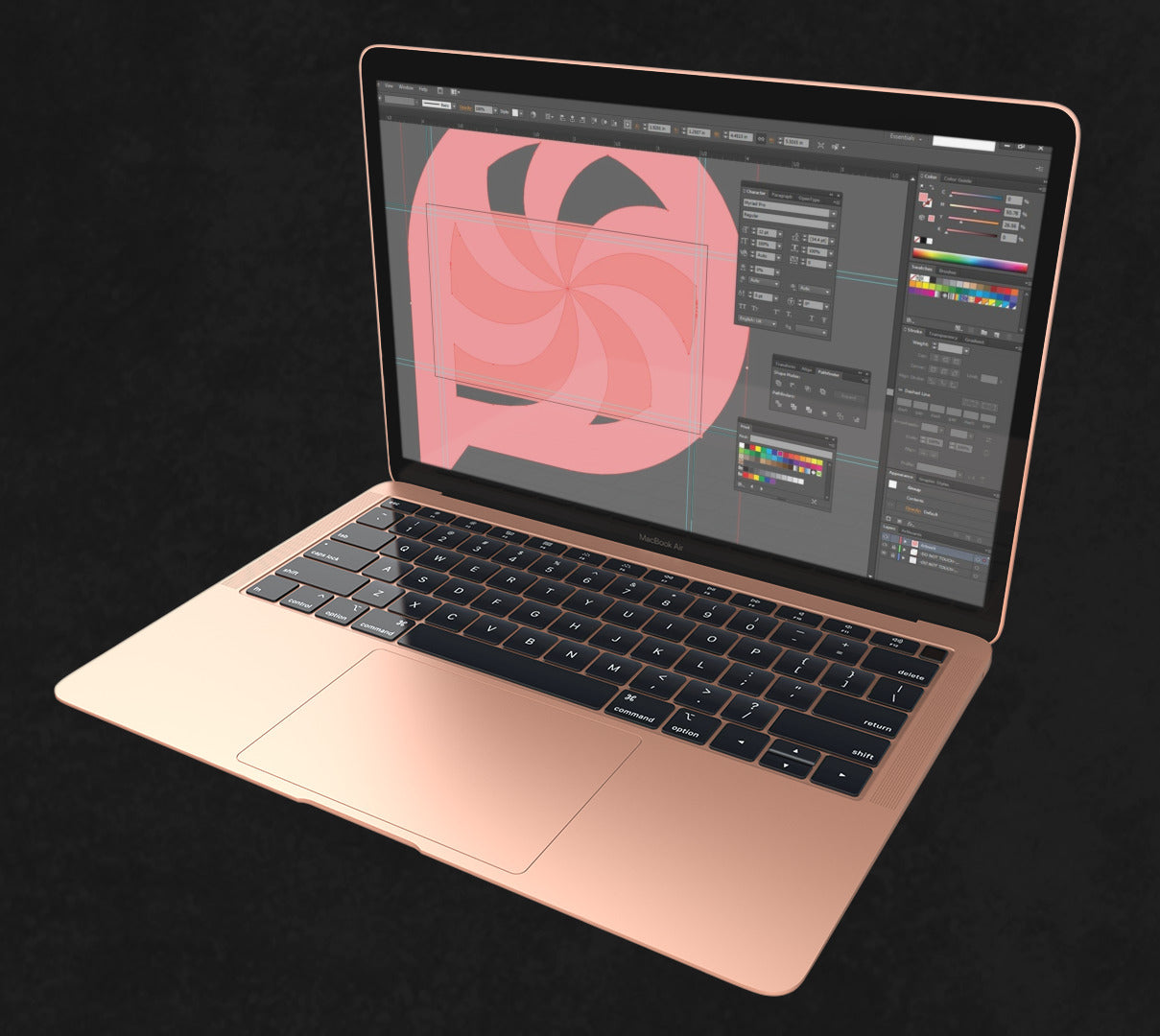 Our Design Services
Not happy with a design template?
Hire our graphic design team to design totally Custom Foil Business Cards
Learn More
Experience our Quality & Craft
Our Instagram Page

Explore the best in design with Peppermint's Instagram page! Get inspiration for your next project and stay up-to-date with our latest work. Follow us!

View Instagram

Our Youtube Channel

Discover the latest in print design with Print Peppermint's YouTube channel! Over 250 4K videos featuring product demos and tutorials. Subscribe now!

View Youtube